Kozushima prides itself on its hospitality and the locals do their best to ensure that visitors to the island have a really great experience. The majority of the accommodations on the island are small guest houses and family-run bed and breakfasts that really allow you to get to know the owners. Due to the fact that ferries to the island may arrive at either Kozushima Bay or Tako Bay, it is very important that you be sure to let the owner of the place you plan to stay know your approximate time of arrival. See our list of recommended lodgings to figure out where you should stay during your visit.
Vacation House FamiliA

Run by a very kind, social, humorous, and super-welcoming Japanese couple, Vacation House FamiliA is one of the few bed and breakfasts on the island, located only a matter of minutes away from Kozushima Port and Maehama!
More
Guesthouse Teramachi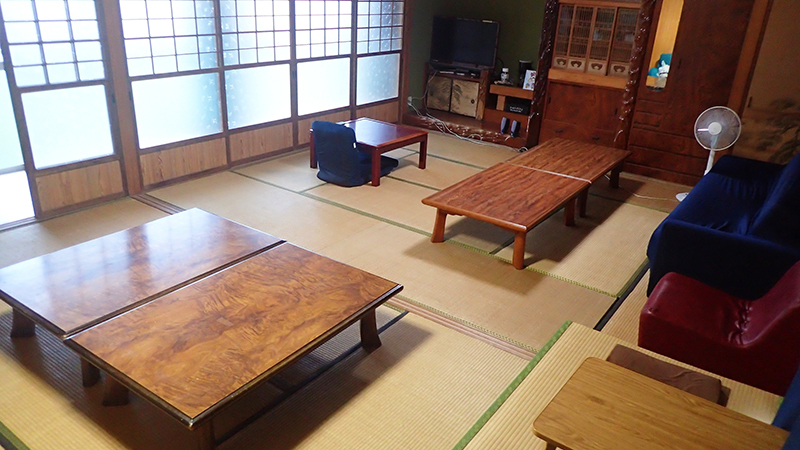 Guesthouse Teramachi is located in a quaint private house built back in the 80s in a unique style typical to the island. The owners then renovated and turned the building into a spacious guest house with a big, inviting shared space where you can meet and chat with other guests and visiting locals alike. It's situated in the very center of Kozushima Village, only five minutes away from the beach! Teramachi offers three rooms that can accommodate up to three, four, and six guests, respectively. By default, they are used as co-ed dorms. However, depending on the number of guests at the time, the owners will do their best to accommodate your requests and let you use one of the rooms as a private room or convert it into a co-ed dorm for the period of your stay (note that renting out a whole room is a bit more expensive).

More
Nora

Nora is a lovely little guest house located away from the village along Miura Bay at the foot of Mt. Chichibu. It's a cozy, quiet spot where you can hear the birds chirping during the day and gaze upon the clear starry sky at night. It's a fantastic place to stay for anyone coming to Kozushima for some much-needed peace and quiet and to enjoy fishing, hiking, and long walks.
More
Kikunoya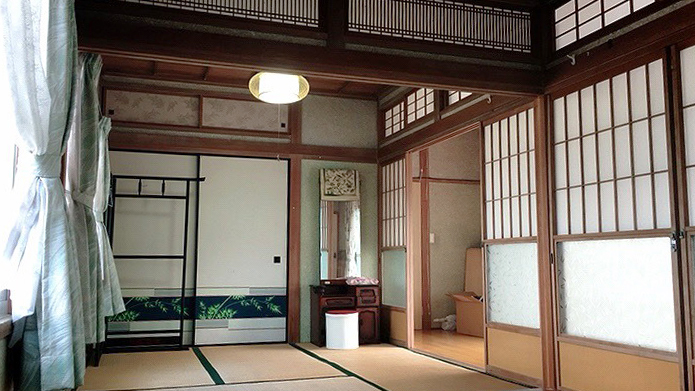 Kikunoya is a small, family-run Japanese-style guest house with a total of four rooms. Located at the base of Mt. Tenjo amidst the island's forest, this guest house provides an excellent view of the mountain. It is very peaceful and quiet, and you can often hear the sounds of Japanese nightingales and other island birds. Each season brings a variety of gorgeous flowers, making Kikunoya enjoyable all throughout the year!
More